59 W Hubbard Chicago, IL 60654 • (312) 595-0800 • ilporcellinochicago.com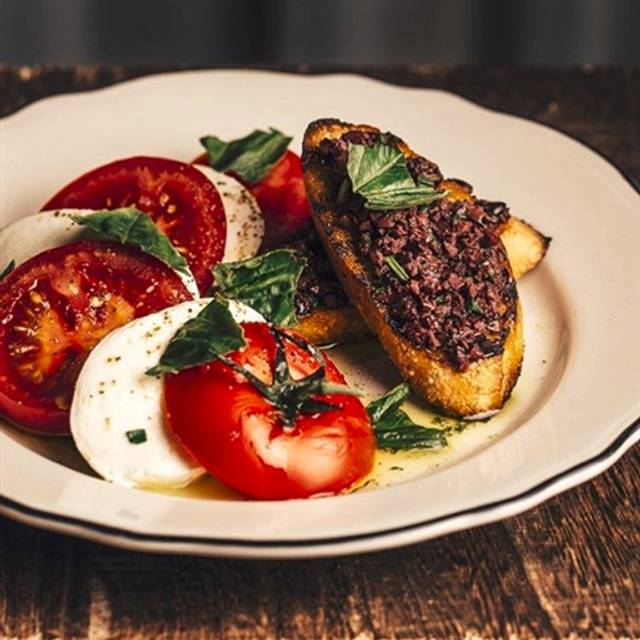 Doing Al Capone proud, Il Porcellino (which means "Little Pig" in Italian- no idea why) feels like good, ole, authentic Chicago Italian, with lots of little back rooms tucked away in brick catacombs turned dining areas with private bars and back doors for easy escape… to smoke. Yes, Capone would've love this place, granted as slow as the service was, I think he might've whacked a few waiters until things improved.
Also worthy of mention is that we were a large party, and why I think this is of significance in this review is because very often that means that the food will be nowhere near as good as it would be during a typical dining experience. So fedora's off to the piglet, because if this is a notch down, then it must be something special when you eat there like a normal person.
For starters the green chopped salad with kale, avocado, parmesan, pistachios and pepperoncini was good, as was the charcuterie, aka prosciutto trio (parma, cotto & speck). But if you want your world rocked, go with the guilty pleasure of the Tuscan Cheese Bread. I know it sounds like typical Americanified Italian crap, but damn is really friggin' awesome Americanified Italian crap. Made even more kickalicious with some seriously spicy marinara for dippage.
Both pastas were also crowd pleasers. The rigatoni in vodka sauce with peas and red pepper flakes was a classic done right. And the orecchiette gigante with Italian sausage and broccolini, was right up there with it. Not even sure which was better.
What I am sure about was that the Steak Grigliata was terribliata. I'm guessing grigliatta is Italian for grisly because it was so undercooked and chewy it was inedible. In fact, I had to get up and go to the bathroom just to spit out my bite. And while I'm beating this dead horse, I would say it was so bad that it cost them a knive on this dish alone. That said, the parmesan-garlic fries were pretty darn good.
Ending on a high note, both desserts were great. The gelato is creamy and rich and the tiramisu cups are pretty spectacular.